Fun facts:

*At 10, Randy performed a few hours after being hit by a car, shattering the windshield with his back.
*Piano's have 88 keys. Randy performed on one with 92. I don't think even Van Cliburn can say that!
*Randy has performed in concert with Warner Klemperer (a.k.a. Colonel Klink from Hogan's Heroes)
*Randy mowed lawns all summer, so he could afford to buy his first violin, which cost $325.
*Randy missed meeting the U.S. president because he didn't want to reschedule a dentist appointment.
*In college, Randy composed a symphony called "Anna Marie" for friend and actress Patty Duke.
*Randy performed in an 1812 Overture concert where a world record was set for fireworks! Ouch!
*John Houseman, founder of the New York Acting Company, was an avid Randwülf fan and friend.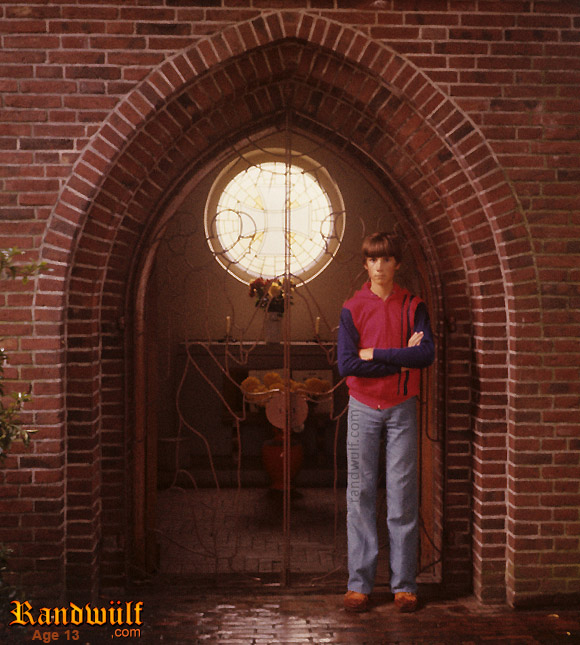 Randy's core instrumental music tutors as a child and teenager:

*Violin: Alphonse Carlo, James Pipkin, Allen Ohmes, Elmar Oliveira, Ani Kavafian, David Pope
*Viola: Laurence Burkhalter, Kim Kashkashian, William Preucil, Sandra Nortier
*Cello/Bass: George Work, Charles Abplanalp
*Oboe/English Horn: Alice Smith
*Piano: Rudolf Firkusny, Emanuel Ax, Garrick Ohlsson
*Organ/Harpsichord: Ronald McMahon, Lynn Zeigler
*Composition: Richard Von Grabow, Aaron Copland, David Amram
*Conducting: James Dixon, Daniel Culver, Francesco Italiano, Hugo Jan Huss, Taavo Virkhaus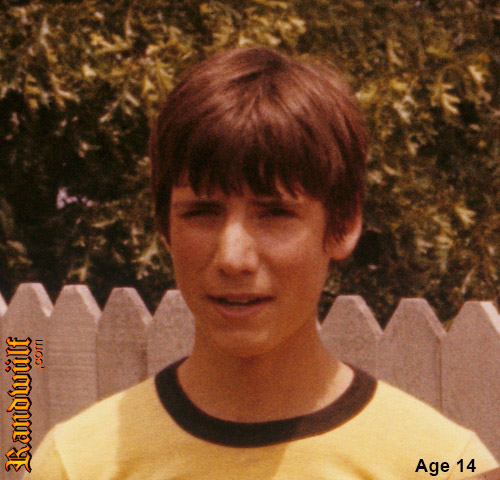 A few of the people Randy performed with before graduating from high school:

*Christoph von Dohnanyi - conductor, Cleveland Symphony
*Yehudi Menuhin - conductor, Royal Philharmonic Orchestra, London
*Larry Newland - conductor, New York Philharmonic
*Taavo Virkhaus - conductor, Duluth-Superior Symphony

*Charles Abplanalp (violin) - Tri-City Symphony
*Alphonse Carlo (violin) - concertmaster emeritus, Florida Symphony
*Mahlon Darlington (violin) - professor, Iowa State University
*Steven Leonard (violin) - assistant concertmaster, Alabama Symphony
*Kevin McMahon (violin) - music director/conductor, New York Repertory Orchestra
*Robert McNally (violin) - concertmaster, Jackson Symphony
*James Pipkin (violin) - assistant concertmaster, Alabama Symphony
*Margaret Plucker (violin) - associate concert mistress, Jackson Symphony
*Charles Rex (violin) - associate concertmaster, New York Philharmonic
*Nadja Salerno-Sonnenberg (violin) - Salzburg Musici

*Laurence Burkhalter (viola) - professor, Iowa State University
*Todd Gabriel (viola) - Alabama Symphony
*Sandra Nortier (viola) - Alabama Stmphony

*Janina Ehrlich (cello) - professor, Augustana College
*Craig Hultgren (cello) - Alabama Symphony
*Micheal Romanul (cello) - assistant principal cello, Florida Symphony
*Gregory Sauer (cello) - professor, Florida State University
*Janos Starker (cello) - Indiana University Jacobs School of Music
*George Work (cello) - professor, Iowa State University

*Sue Haug (piano) - professor, Iowa State University
*Joan Trap Fish (harpsichord) - professor, St. Ambrose College
*Carol Hawkinson (organ) - professor, St. Ambrose College
*Lynn Zeigler (pipe organ) - professor, Iowa State University

*Jack Herrick (horn) - Greeley Philharmonic Orchestra
*Rebecca Kemper (oboe) - professor, Ohio University
*Katherine Kitzman (flute) - Delaware Symphony
*Joseph Meidt (clarinet) - Duluth-Superior Symphony
*Nicholas Orovich (trombone) - principal trombone, Portland Symphony
*Richard Svoboda (bassoon) - Jacksonville Symphony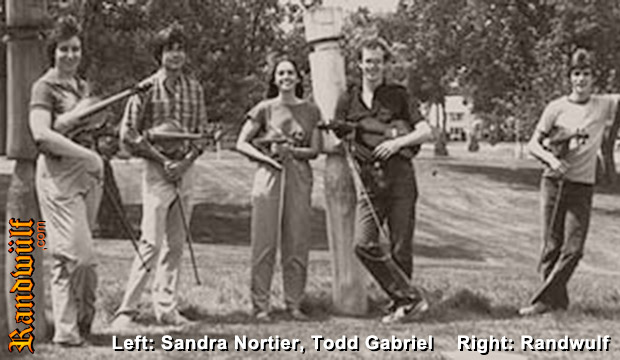 "It was approaching midnight when beautiful music drifted unexpectedly throughout the
darkened house. One of the bus boys, unwinding at the piano, quite clearly and unintentionally
provided the raison d'être for the entire project. " -- Home Decorators Showcase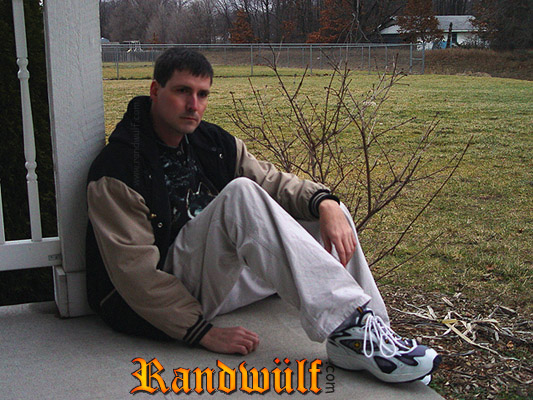 Instrument level of proficiency:

Violin, Viola, Piano -- maestro
Cello, Pipe Organ, Oboe -- advanced
Harpsichord, English Horn -- intermediate
Clarinet, Guitar, Bass, Drums -- beginner
Uilleann Pipes, Highland Pipes, Carillon -- just for fun